The Health Benefits of Roller Skating
The Health Benefits
of Roller Skating

When people say "get your skates on", they usually mean "go a bit quicker". But what if skating really could be the fast track to improved health and fitness? When you buy a pair of roller skates, you don't just get a fun toy. A pair of wheels on your feet could lead you to a healthier lifestyle and here are just a few of the many health benefits of roller skating:
Health Benefits
An efficient calorie burner

You could burn an extra 200 calories, or more, doing half an hour of skating. Roller skating is a great calorie burner. If you skate for 30 minutes every day, you'll burn upwards of 1400 calories. Over two weeks, that's a potential 1lb off your weight!


Easy on your joints

If you're a keen runner, you'll know that pounding the pavements can take its toll on your joints. Why not swap running for roller skating, to go easier on your knees? Roller skating relies on smooth and fluid movements. None of your joints should be suddenly jarred, which makes roller skating a better alternative to those that sometimes deal with joint pain. Impact shock is a problem in many health and fitness activities but is dramatically lower in those that put on their adult roller skates.


Beneficial for the whole family

Skating is something that you can do at any age. Even small children can learn to skate before they get to school age. Kids roller skates are a fantastic investment, to improve your whole family's fitness. Many kids roller skates are adjustable so that you don't need to buy a new pair every time your child's feet start to grow. People very rarely improve their own health in isolation. If you want to help your whole family, plan a weekly or monthly trip to the roller rink for some family fun. It's a great day out enjoyed by all ages, from toddlers to teenagers, and will bring your whole family together. It can be hard to find ways to keep teenagers active and involve them in family activities, but what teen can resist the chance to show off their skating skills?

Strengthens your heart

Skating has cardiovascular benefits. It increases your heart rate, helping to reduce your risk of heart disease.



A healthier commute

Skating is quicker and more fun than walking. If you drive to work, could you put your skates on instead? Driving is proven to have a negative impact on the environment and your body, leaving you sedentary potentially for hours every day. Instead of sitting in traffic, wear your skates and breeze to work enjoying fresh air and movement.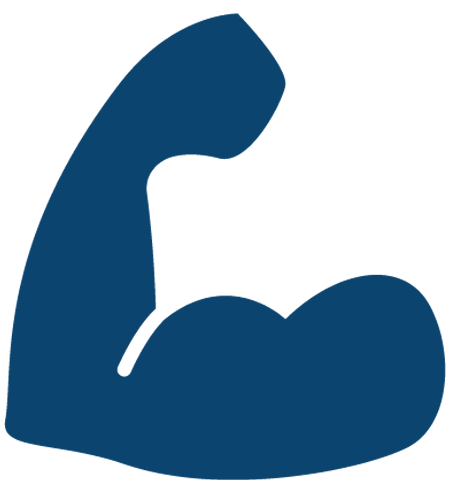 Great for core strength

Whether you're skating around your local roller rink with your favourite quad roller skates or using your rollerblades for commuting, you will be engaging a variety of muscles as well as improving core strength. Skating provides benefits for core balance, as well as strengthening the muscles in your legs. It'll also have some impact on your arms, as you move them for power and balance. If you skate for a while, you'll really feel the impact in the muscles that have been working hard.


Improves balance and coordination

Skating improves balance and coordination, with benefits for both brain and body. Skating is a sport that requires a little concentration and is great for sparking those connections in the brain.


Boosts your mental health

As well as improving your physical fitness, skating is great for mental health. It's a fun activity, often enjoyed in social surroundings, and can really boost your overall mood. If you visit a rink, skating to loud music is ideal for stress relief. Out in the open air, gliding on your skates will give you the time and space to really clear your head. What better way to fight off any negative feelings and emotions?
---